Wines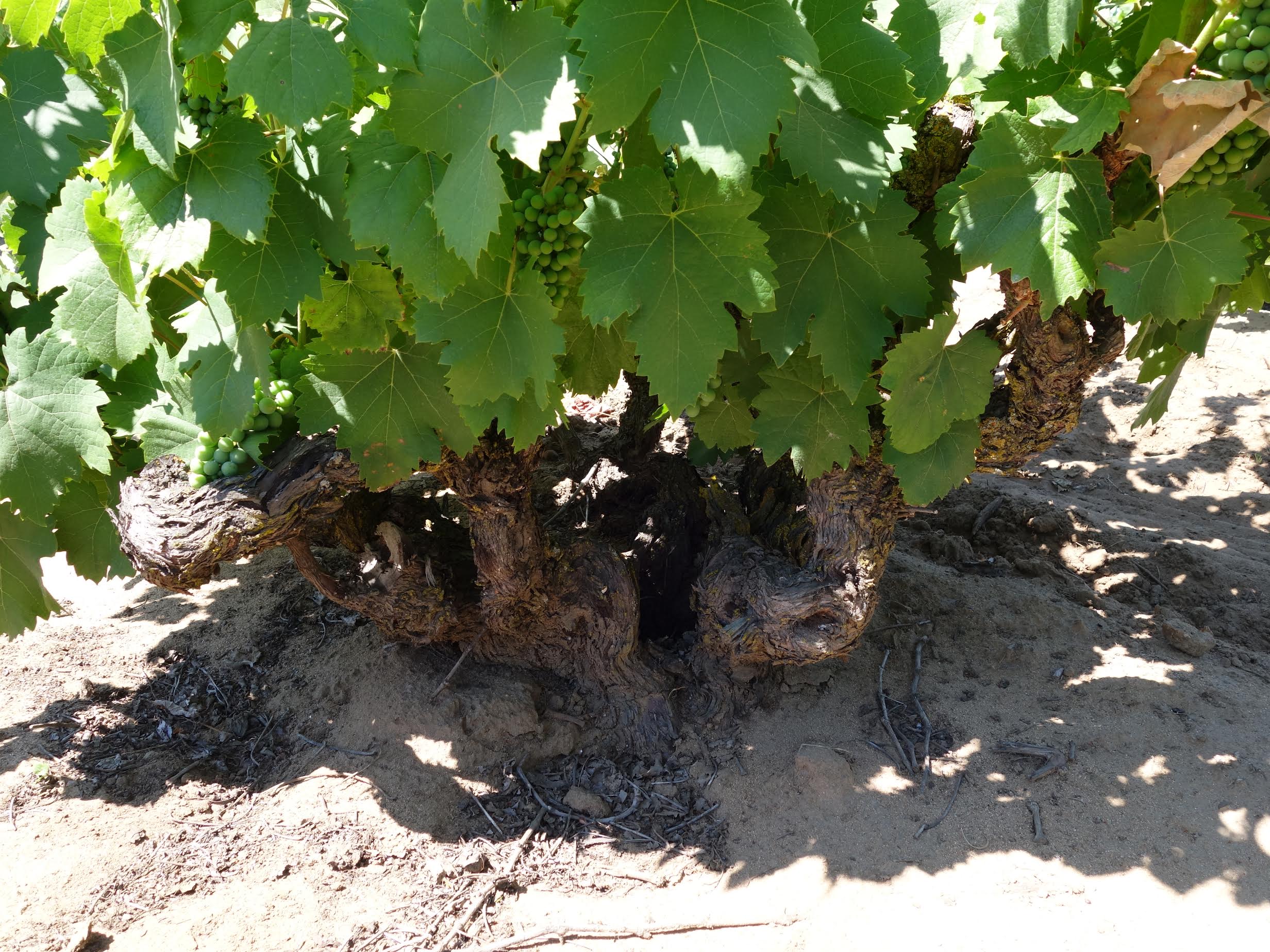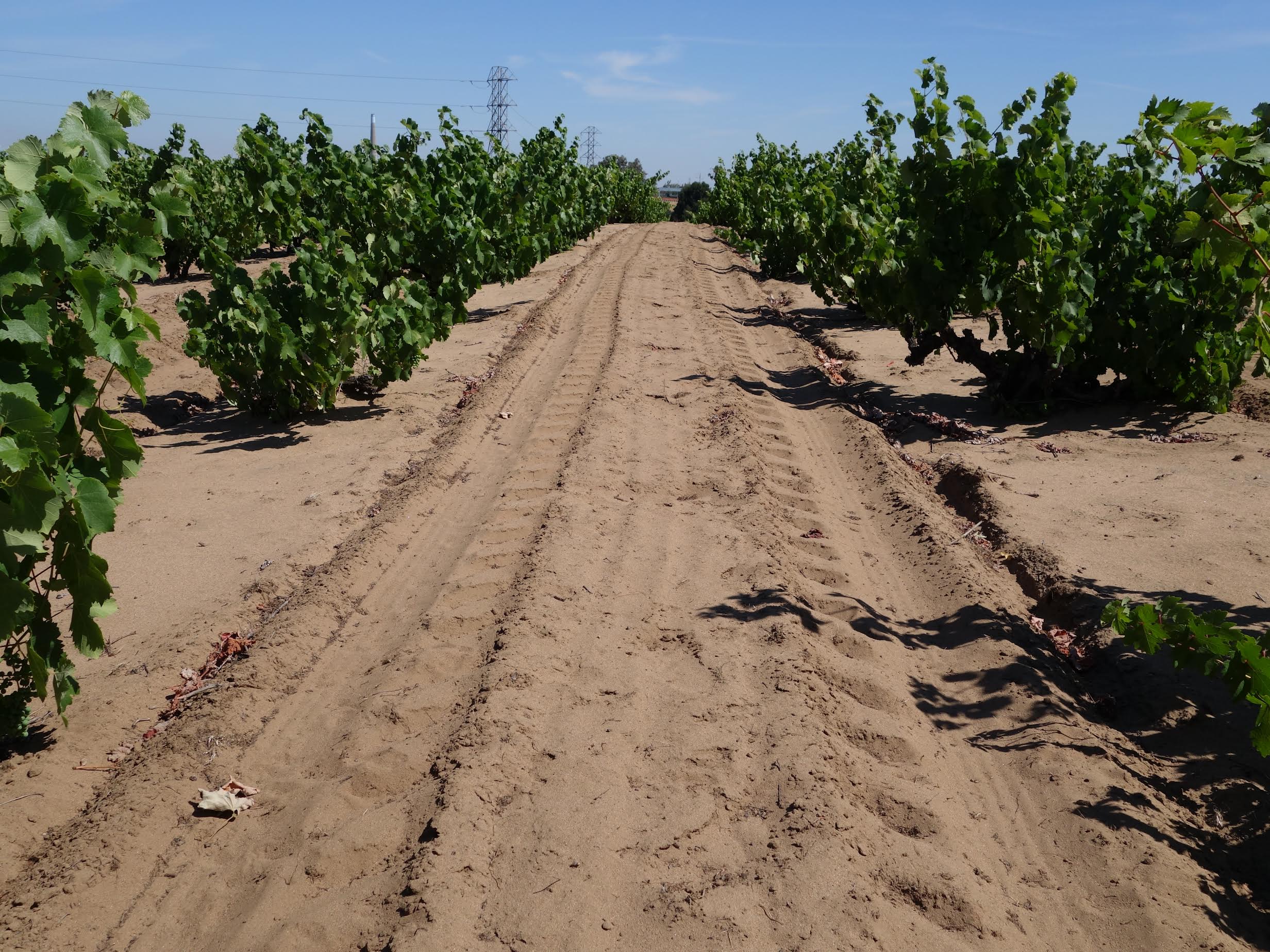 Oakley Road Vineyard
The soils at Oakley Road vineyard are so sandy that early growers in this region were disparaged as "sandlappers." Little did those wags know that the delta sands, with their Phylloxera inhibiting properties, would be the key to the survival of some amazing 100-plus-year-old, own-rooted, unirrigated vines. The micro climate of Oakley allows grapes to ripen early. It is not so much that it is hot during the growing months—the average temperature is about 74 degrees with the nights in the mid 50s and the days in the 90s during the month of July and August—but that the sandy soils warm earlier in the year than most other areas in California, and vine growth starts sooner. As the season progresses, the grapes continue to ripen consistently in spite of the cooling maritime winds from the Carquinez straits, due to the reflected sun from the Antioch sandy soils.
The resulting wines can be, in a word, graceful. The combination of own roots, old vines, deep sandy soils, and cooling afternoon breezes seems to encourage gentle, suave wines. Some winemakers like to make big, powerful, dark wines from these grapes, though I believe the wines are much more enjoyable, interesting, complex, and finer when picked earlier.
These Oakley Road vines may not be around much longer. This part of Contra Costa (CoCo for short) is changing rapidly. It has been an industrial backwater for a long time. High tension electrical lines, a PG&E power plant, and motels that rent by the hour stand in contrast to an inordinate number of churches and an increasing reality of fast food restaurants that populate a disjointed human landscape. There is increasing urbanization as roads are widened and BART pushes east. Many of these vineyards are for sale with inflated land prices, having been designated as commercial land—the result being land costs that are more compatible with strip malls than farming. For now, the vines remain in the ground, producing viticultural treasure. And for now, we continue to make lovely wine and cherish our moment.
2020 Oakley Road Vineyard Mataro Contra Costa
88 Points - Vinous, Antonio Galloni | Review Date - January 2022
"The 2020 Oakley Road Mataro has an aromatic presence that provides regional definition and plenty of interest. Lush, but refined, ripe cherry fruit sweetness is supported by subtle scents of wild herbs with hints of vanilla, cinnamon, cardamom and nutmeg. Spicy, sweet fruit flavors dominate the pallet leading to a soft, round, mouth watering finish that is very characteristic of wines grown in the Oakley sands."
120-year-old vines, 8x8 head pruned, Picked 8/18/2020, pH 3.64, TA 5.6 g/L, 277 cases bottled in July 2021.
2020 Oakley Road Vineyard Zinfandel Contra Costa
92 Points - Vinous, Antonio Galloni | Review Date - January 2022
"The 2020 Zinfandel Oakley Road Vineyard shows the natural richness of the year in its overt personality. Harvest was on August 12! Succulent red cherry, tobacco, mint, dried flowers and spice are all kicked up in this exuberant Contra Costa Zinfandel. The 2020 is distinguished by its strong fruit presence and overall allure."
120-year-old vines, 8x8 Head Pruned, Picked 8/12/2020, pH 3.62, TA 5.6 g/L, 328 cases bottled in November 2021.
2019 Oakley Road Vineyard Mataro Contra Costa
92 Points - Vinous, Antonio Galloni | Review Date - January 2021
Joel's Tasting Notes - The 2019 Mataro has an aroma that is redolent of sweet red cherries, with hints of bay leaf and wood smoke. There is dollop of vanilla and caramel from the new (25%) French oak that adds roundness and depth to the bouquet. In the mouth the wine is bright, rich and red fruit driven with all the suppleness that one would expect from own roots vines in such sandy soils.
119-year-old vines, 8X8 head pruned, picked 9/6/2019, 14.4% Alcohol, pH 3.58, TA 5.5 g/L, 360 cases bottled in July 2020.
2019 Oakley Road Vineyard Zinfandel Contra Costa
93 Points - Vinous, Antonio Galloni | Review Date - January 2021
Joel's Tasting Notes - The 2019 Oakley Road Zinfandel has aromatics that are a harmonious mix of black raspberries and pomegranates mingling with hints of vanilla, allspice and sandalwood. The wine is full in the mouth with sweet raspberry/cherry flavors. The finish is juicy, long, and punctuated by the lovely silky tannin finish that define these Oakley own rooted sandy soil wines.
119-year-old vines, 8X8 head pruned, picked 9/6/2019, 14.9% alcohol, pH 3.43, TA 6.3g/L, 555 cases bottled in November 2020.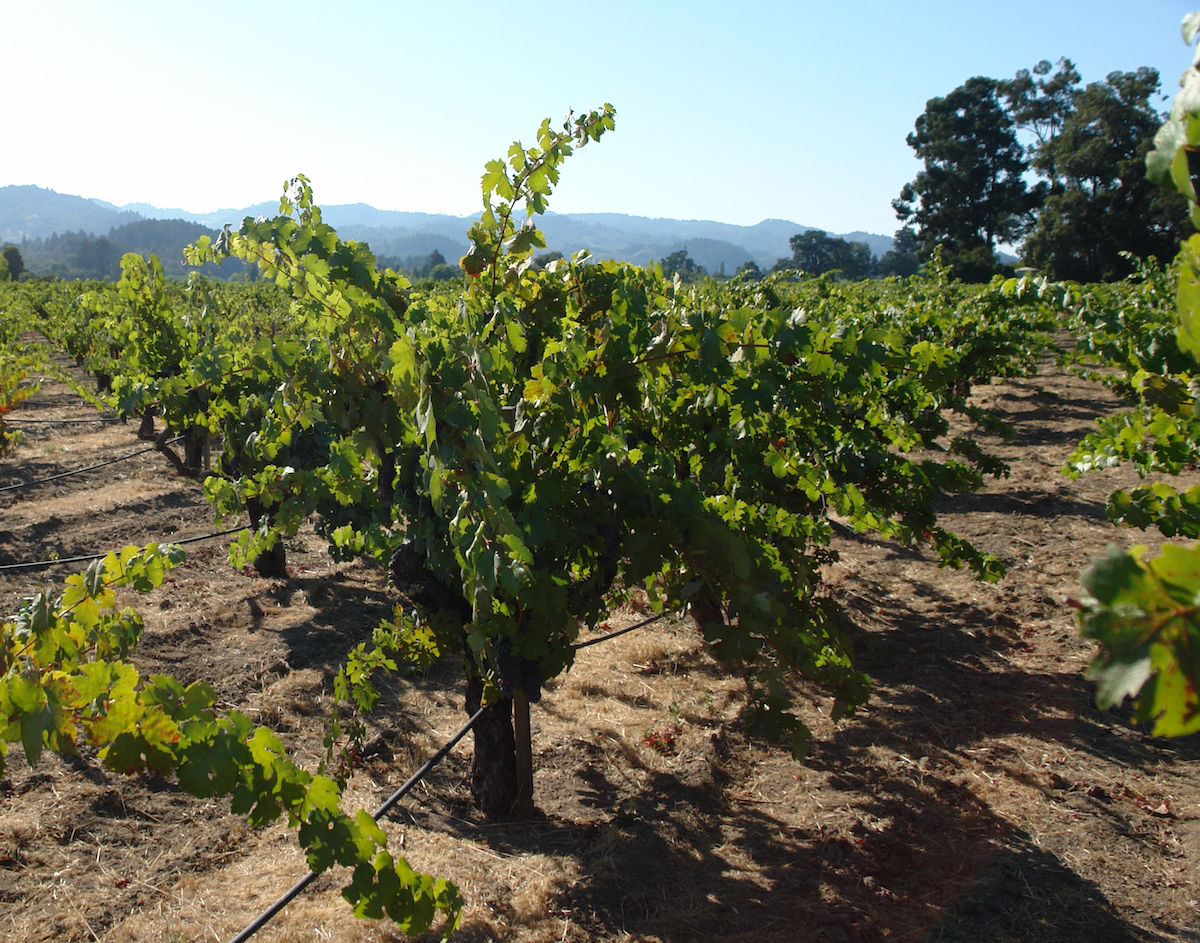 Dickerson Vineyard
In the heart of Napa Valley, in the Rutherford appellation to be exact, grows a vineyard that is a throwback to Napa Valley's past. This vineyard was planted in 1920 by Charlie Volpi on Zinfandel Lane (where else would you expect to find great Zin in Napa?) well before Cabernet Sauvignon became the dominate Napa Valley grape. It was planted early enough so that the dry farmed vines are on St. George rootstock, head pruned with 8x8 spacing, but late enough so that it is all of one variety, 100% Zinfandel. It is likely that varietally labeled grapes were easier sell to home winemakers during prohibition. The soil in this vineyard is Bale loam which is typical of Napa Valley floor vineyards.
For many years this vineyard was preserved and cared for by Dr. Bill Dickerson. He was a serious wine lover and collector. The pressure on him to pull out these old vines and plant Cabernet Sauvignon must have been great, but he persisted, having developed a respect for the history, tradition and quality that these old shy bearing (1.5 to 2 tons/acre) vines represent. I began working with Dickerson vineyard in 1982, not so long after I released my first wines from Ravenswood. Dickerson became one of the most popular of the Ravenswood Single Vineyard designated Zinfandels. The wines were dramatic. Cedar cigar box, mint and red raspberries were descriptors frequently used to describe the wine. At least part of that drama came from the very large Eucalyptus trees that were planted at the north end of the vineyard. A few years ago, one of those trees threatened to fall and was removed. This also removed some of the minty aromatic overlay revealing the true nature of the vibrant red fruited Zinfandel underneath. I had the good fortune to start receiving a small amount of the Dickerson vineyard fruit for Once & Future wine in 2019.
2020 Dickerson Vineyard Zinfandel
92 Points - Vinous, Antonio Galloni | Review Date - January 2022
"The 2020 Zinfandel Dickerson Vineyard emerges from a site planted in 1920. Ripe, racy and exuberant, the Dickerson is bursting at the seams with character. All the elements are so well balanced. The Dickerson is clearly one of the wines of the vintage. Crushed red berry fruit, sweet pipe tobacco, mint and exotic spice all build effortlessly. Bright acids and lifted floral accents add character to the strong Zinfandel flavors. What a pleasure it is to taste the 2020. It's a beautifully done wine from Joel Peterson's Once & Future."
101-year-old vines, 8x8 Head Pruned, Picked 9/9/2020, pH 3.62, TA 6.0 g/L, 201 cases bottled in November 2021.
2019 Dickerson Vineyard Zinfandel
93 Points - Vinous, Antonio Galloni | Review Date - January 2021
Joel's Tasting Notes - The 2019 Dickerson Zinfandel is pure Zinfandel. Brilliant, but not dark in color. Bright red currents, raspberry fruit and baking spice scents with hints of mint and cedar aromas are supported by the subtle vanilla and toast of the French oak (40% new). Bright, mouthwatering and juicy on the palate, the wine finishes with soft tannins that are pleasing and do not detract from the freshness or purity of this wine.
100-year-old vines, 8x8 head pruned, picked 9/17/2019, 15% Alcohol, pH 3.61, TA 6.1 g/L, 150 cases bottled in November 2020.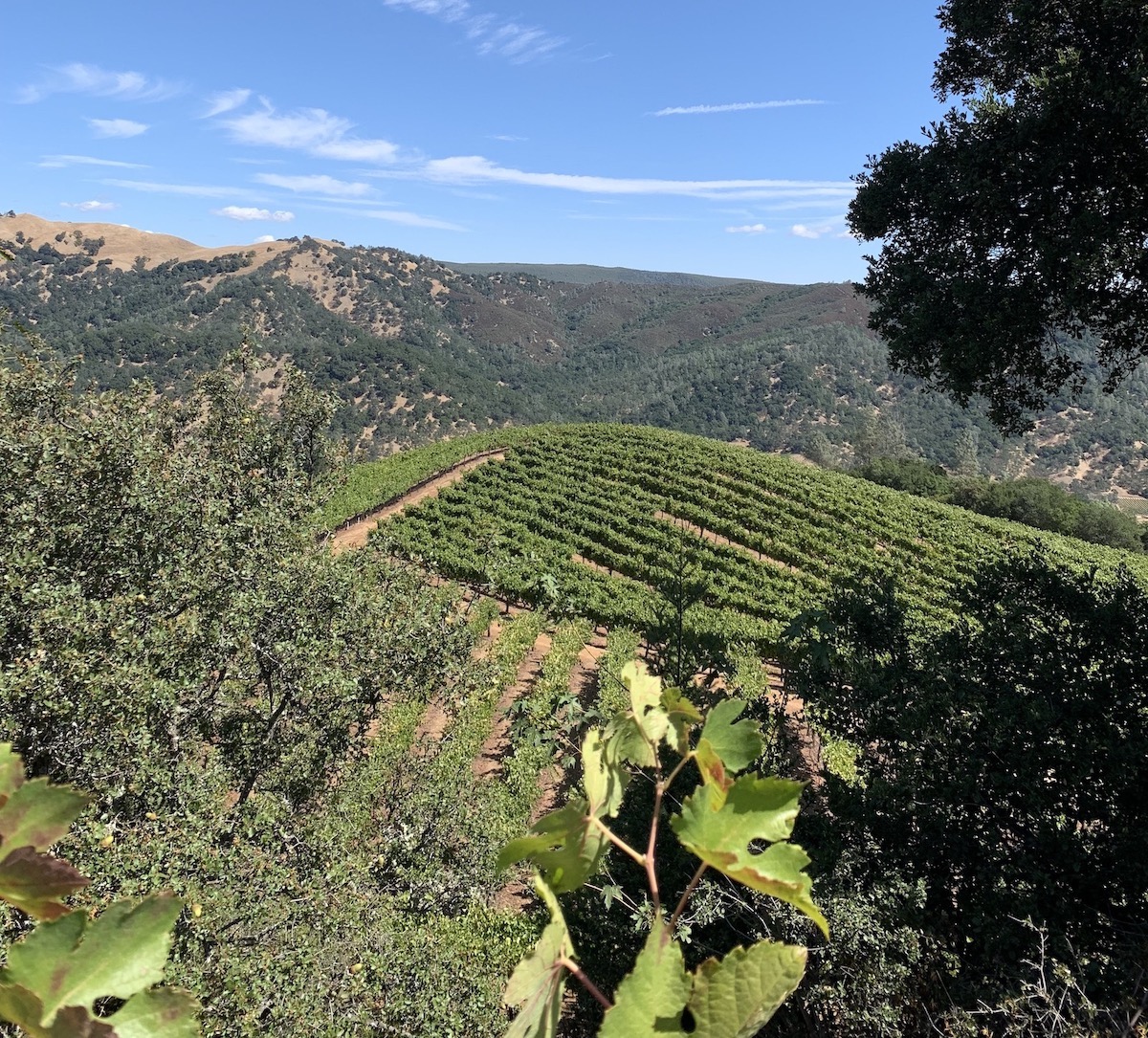 Green & Red Vineyard
I met Jay Heminway many years ago. He was thoughtful, clearly artistic, a little reserved (for a guy who raced motorcycles) but very enthusiastic about his winery project in Napa's Chiles Valley. He and I started our respective wineries about the same time. He in 1977 and I in 1976. We were enthusiastic about Zinfandel, founding members, in 1992, of Zinfandel Advocates and Producers (ZAP), and both had connections to Berkeley and Chez Panisse. When asked why he didn't plant Cabernet Sauvignon like everyone else he would respond that he had tasted some Zinfandels that were the equivalent of any of the Napa Cabs that he had tried. I concur. So, he planted Zinfandel and some Petite Sirah on the steep slopes of red Chert that gave his winery half of its name. The other half of the name is derived from the green bands of Serpentine that are also found on the property. The Zinfandel he produced from these hard-won vineyards was wonderful, confirming his faith in the grape and the site. Jay became a mountain man in Chiles Valley. He didn't like to leave his idyllic property much and as a consequence my primary connection with him was tasting and appreciating his wine. Not long before he passed away I managed to coax him off his mountain to be interviewed by me for a ZAP event in San Francisco. He was the same thoughtful, artistic, reserved but enthusiastic guy that I had met many years before but now I also noticed a bright note of smiling humor in his eye and a comfort in demeanor that you see in people who are living a fulfilling life.
After Jay was gone, his daughter Tobin took on the life project that she had grown up with. She, and the rest of the family, continue to produce wines that have the "unique to place" character that is so special to the Green and Red Vineyard. She has also began sharing some of the grapes that come from the vineyard. I count myself lucky to be among those chosen to share Jay Heminway's legacy. My grapes come from the Tip Top vineyard that is one of the three sections of the Heminway vineyard as it is now being called by others, like Turley and Biale, who also get grapes from this vineyard. While I love the fact that Jay's name is now attached to the vineyard, it will always be Green and Red to me. As a consequence, the Once & Future wine carries the Green and Red name. I am pretty sure that Jay would have loved the wine that also carries the "unique" sense of the place that he loved.
Once & Future's Green and Red Vineyard Zinfandel is 80% Zinfandel and 20% Petite Sirah from the steepest part of the northeast facing slope of the section of the vineyard known as Tip Top. The two varieties are picked at the same time and co-fermented in an open top redwood fermenter employing the vineyard's indigenous yeast for fermentation, and aged in 30% new French oak barrels.
2019 Green & Red Vineyard Zinfandel
94 Points - Vinous, Antonio Galloni | Review Date - January 2021
Joel's Tasting Notes - The 2019 Green and Red Zinfandel has a deep colored wine's aroma redolent of plums, cherries and black pepper. There is a touch of the vanilla and toast of French oak that is beautifully balanced with the ethereal perfumed scents associated with this elevated site. Full and rich in the mouth with pleasing freshness punctuated by fine supportive tannins. Delicious now, this wine will continue to give pleasure to the drinker for many years.
23-year-old vines, Vertical shoot positioned, picked 9/26/2019, 15% Alcohol, pH 3.56, TA 6.5 g/L, 350 cases bottled November 2020.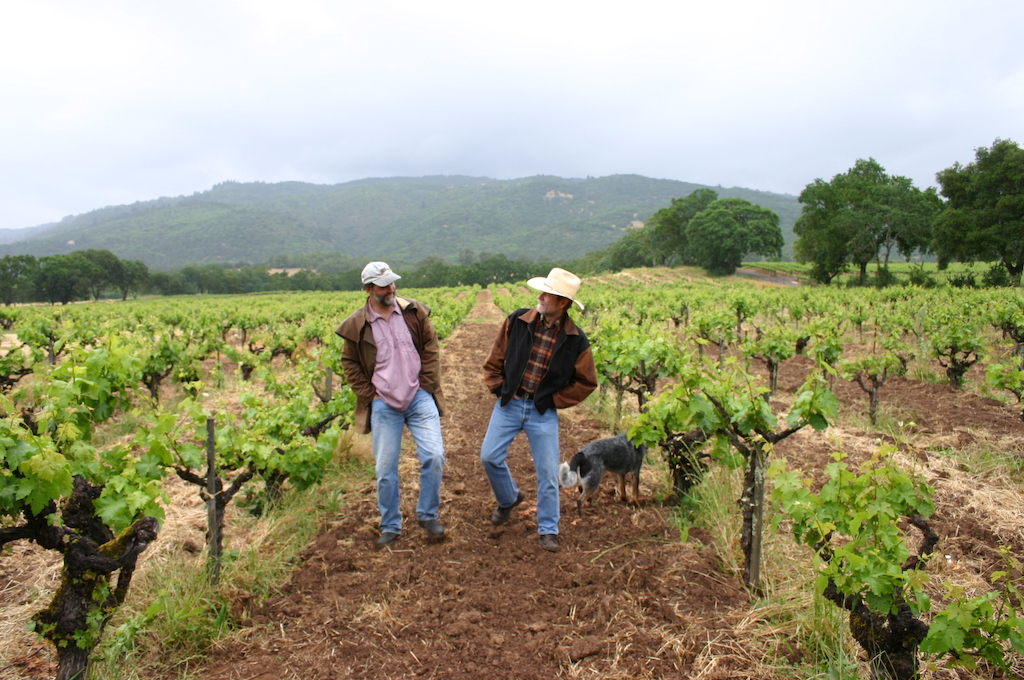 Old Hill Ranch
I first visited Old Hill Ranch in 1975 with Joe Swan. What we found was an ancient vineyard mostly overgrown with poison oak, blackberries, and grease brush with some junk thrown in for good measure. It was just marginally maintained by a group of long-haired youth, to whom I could relate, who were in part looking for a simpler, back-to-the-land lifestyle. They sold some of the grapes to Sebastiani and used the rest for homemade wine.
In 1981, Otto and Anne Teller, who owned the organically farmed Oak Hill Ranch across the highway from Old Hill, purchased the vineyard. In 1983, Otto called to ask if I would be interested in helping revive the vineyard and make wine from the grapes. Otto was a wine lover, but also was somewhat eccentric. He was generous to a fault, prodigious in his creative and generative energy, and uncompromising in his devotion to the natural world and the quality of life. Otto could also be gruff and taciturn. In fact, he frightened my children. However, he was determined to continue to farm the vineyard organically without irrigation. When we started working with the vineyard, it was only producing about one half ton/acre, which is extremely low. That didn't seem to bother Otto at all; he was just interested in making good wine. I was definitely on board. I made some of the most interesting wines of my career from this vineyard during that era.
What I subsequently learned was that I was working with one of the most historic and storied vineyards of early California.
In 1848, William McPherson Hill from Philadelphia set out on a seven-month voyage around Cape Horn to join the men rushing to San Francisco searching for gold. Hill quickly determined that by selling goods to the miners, he could make more money with less effort than mining. He started a mercantile company and came to realize that there was a shortage of fruit and, perhaps more important, good wine. In 1851, he purchased his ranch in Glen Ellen from General Mariano Vallejo and began planting peach orchards and grapes. His peaches must have been good because they sold for the equivalent of $30 dollars apiece in current dollars.
Grape growing was still very experimental in California. It was hard to know what to plant because there was no history with grape varieties other than Mission, so people like Hill planted a wide variety of grapes. In 1873, a local periodical reported that Hill was growing 53 types of grapes. This number surely included table grapes. Many of those varieties still exist in the vineyard. DNA tests have named some varieties that were difficult to identify, but others are still unidentifiable even with DNA. Among the grapes Hill planted was Black Saint Peter. This variety, which was "prized for its fruit intensity, acidity, and color," according to the local periodical, in actuality was Zinfandel.
Hill started a winery and by all reports was producing some of the best Zinfandel in California. His 1866 vintage took first place at the national exposition. Thomas Hart Hyatt, publisher of the Pacific Rural Press, reviewed Hill's wine: "We sampled a bottle of wine from the cellar of Wm. McPherson Hill made from the Zinfandel grape, a new variety that is growing in favor with winemakers… The wine was pronounced by the gentlemen who tasted it to be superior to any they had seen in the state."
Due to Phylloxera, Hill replanted his vineyard in the mid-1880s, making it one of the oldest vineyards, if not the oldest, on St. George rootstock in the state. He interplanted the Zinfandel with many of the varieties that existed in his original vineyard. At least 16 varieties have been identified in the current vineyard.
Will Bucklin, Anne Teller's son, is the current caretaker and farmer of Old Hill Ranch. Will likes to say that he farms sustainably, and the first rule of sustainability is that the vineyard needs to sustain him. In other words, it must be profitable. Among the practices Will has continued is dry farming. This requires good soil management, which is really good carbon management that necessitates rebuilding the soil with compost and cover crops. A 1 percent increase in organic matter will increase water-holding capacity by 25,000 gallons. Will also concerns himself with the plant biome, soil biology, and plant microflora. His work with this ancient head-pruned/field-blended vineyard has substantially revitalized it and has increased production to sustainable levels.
The grapes from this vineyard unique ancient vineyard also command a premium price.
William McPherson Hill would be pleased.
2020 Old Hill Ranch Zinfandel Sonoma Valley
93 Points - Vinous, Antonio Galloni | Review Date - January 2022
"The 2020 Zinfandel Old Hill Vineyard is a heady, boisterous wine. The Once & Future section of this historic site has a bit more Grenache than other parcels, and that comes through in the wine's red-toned fruit profile and floral overtones. Rich, deep and layered, with tons of personality, the Old Hill is terrific. Super-ripe red cherry, spice and blood orange linger."
136-year-old vines, 8x8 Head Pruned, Picked 9/9/2020, pH 3.57, TA 6.0 g/L, 227 cases bottled in November 2021.
2019 Old Hill Ranch Zinfandel Sonoma Valley
95 Points - Vinous, Antonio Galloni | Review Date - January 2021
Joel's Tasting Notes - The 2019 Old Hill Ranch has black cherries, blackberries, and aromatic spices with a hint of camphor which speaks to the complex mix of grapes in this wine. In the mouth there is a dense wall of flavor that will become differentiated as the wine evolves. Black fruit flavors dominate. The tannin is assertive and the finish long, indicating that this is a wine that will cellar well.
135-year-old vines, 8x8 head pruned, picked 9/26/2019, Alcohol 15.0%, pH 3.52, TA 6.3 g/L, 302 cases botted in November 2020.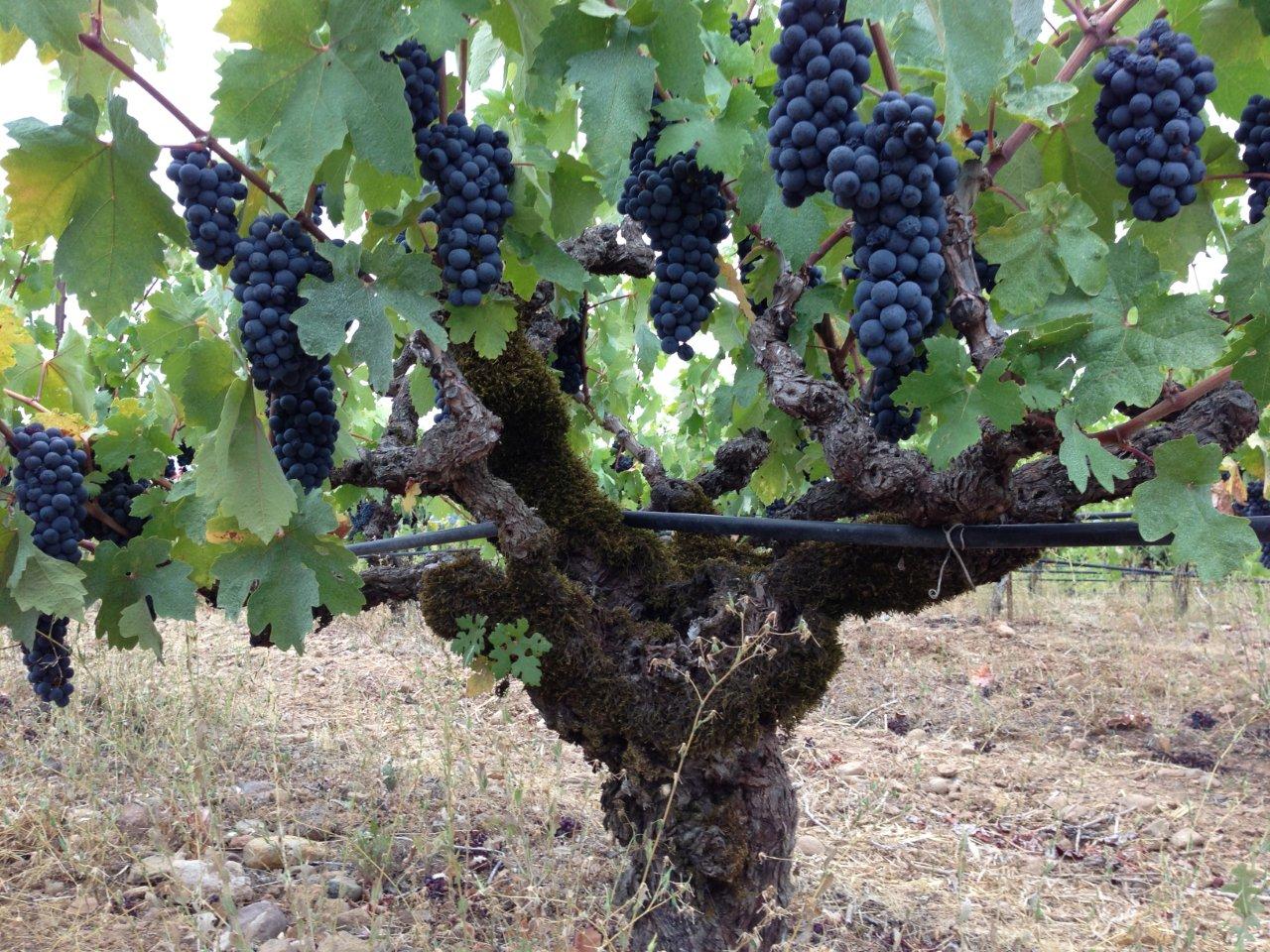 Bedrock Vineyard Old Vine Zinfandel Sonoma Valley, 1888 planting
[Disclaimer: Much of this history is stolen from the website of my son Morgan's Bedrock Wine Company, which makes the spectacular Heirloom Blend from the same vineyard. It isn't plagiarization if it's your own genetic material, right?]
Situated on the Agua Caliente Bench, Bedrock is one of the premier vineyard plots in Sonoma Valley. When Eugene Hilgard, the most important viticulture professor of his time, was asked in 1890 if any place in California could grow grapes to rival the great clarets of Europe, he unhesitatingly singled out this vineyard, whose history is also rife with some of the most notable figures of the nineteenth century. Founded in 1854 by Generals "Fightin' Joe" Hooker (just back from the Mexican-American War) and William Tecumseh Sherman (a San Francisco banker at the time!), the spot has grown grapes for more than 150 years. Following the first phylloxera epidemic in the mid-1880s, it was replanted in 1888 by Senator George Hearst, a mining magnate and father of publisher William Randolph Hearst; in the early 1900s, Hearst's widow Phoebe sold it to the California Wine Association, which made wine from it until Prohibition. In 1934, the vineyard was jointly purchased by the Domenici and Parducci families, who ran the Valley of the Moon winery; when that relationship became acrimonious, the vineyard was split, with the Parducci's taking the winery and smaller land parcel and the Domenici's taking 152 acres that became as Madrone Ranch.
In 2005, the Domenici's sold the property to the Deininger / Peterson family. We renamed it Bedrock with a nod to its soil: Tuscan Red Hill series, washed down from the adjacent Mayacamas Mountains to form the alluvial fan on which the vineyard is planted. Because the place had been cultivated harshly for 100 years, we broke up the pan with a mechanical spader and revitalized the soils with compost and cover crops of vetch, bell beans, and rye grass; the cobbly, well-drained loam, combined with long warm summer days and cool evening air flowing through the Bennett Valley Gap alongside Sonoma Mountain (a climatic profile similar to that of Joe Swan's domain, the Forestville area of the Russian River Valley) is superb for growing Zinfandel, a tradition we've maintained with old-school, head-pruned viticulture.
Once and Future Zinfandel is crafted from the 128-year-old vines planted by George Hearst. The wines have an aromatic raciness and fine tannin structure that renders them elegant and long-lived.
2020 Bedrock Vineyard Old Vine Zinfandel Sonoma Valley
Joel's Tasting Notes - The 2020 Bedrock Zinfandel is a pure expression of the Agua Caliente bench in Sonoma Valley. It is both elegant and powerful, expressing bright black raspberry notes mingled with an alluring spicy perfume. It is lifted and fresh on the palate with a very agreeable, long-lasting, finely structured finish. Refined with balanced intensity, this wine is built to evolve over the long term.
132-year-old vines, 8x8 Head Pruned, Picked 9/8/2020, pH 3.73, TA 5.8 g/L, 126 cases bottled in November 2021.
2019 Bedrock Vineyard Old Vine Zinfandel Sonoma Valley
94 Points - Vinous, Antonio Galloni | Review Date - January 2021
Joel's Tasting Notes - The 2019 Bedrock Zinfandel has intense black fruit, currents and aromatic spices which grace the powerful, complex bouquet of this wine. Undercurrents of mint and vanilla add depth to the bouquet. In the mouth the wine is broad, rich and spicy. The finish is long with complex dark fruit flavors that are persistent. The assertive structure of this wine testifies to the high skin to juice ratio that is typical of this old, dry farmed vineyard. This wine sings of its location and history.
131-year-old vines, 8x8 head pruned, picked 9/13/2019, 14.9% alcohol, pH 3.6, TA 6.0 g/L, 275 cases bottled in November 2020.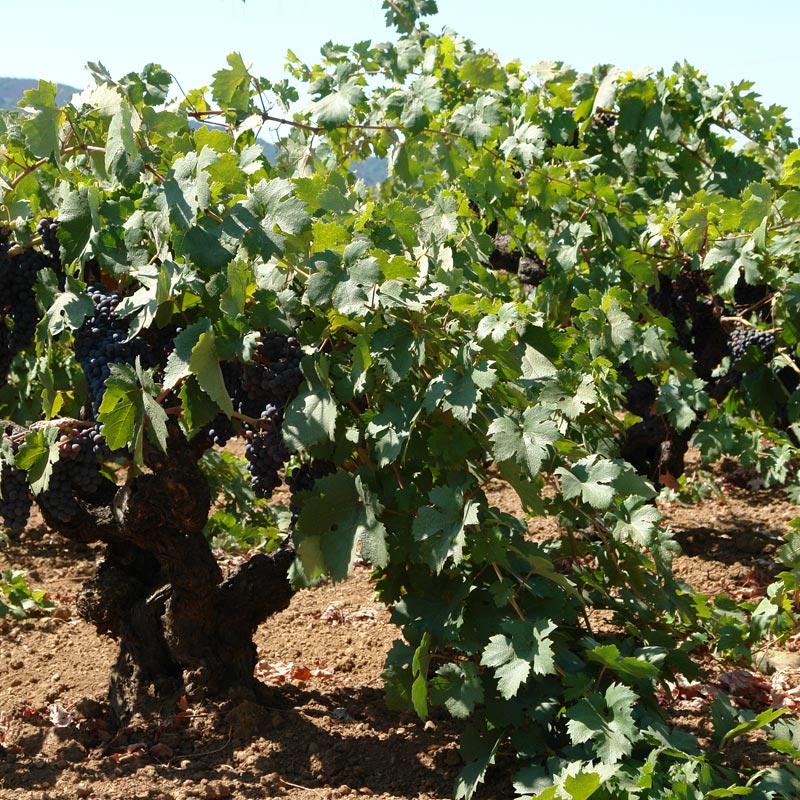 Teldeschi Vineyard, Frank's Block
From the Here and Now, the early 1980's seem like a long time ago!
I was a long-haired bearded young man who found himself having an unexpected luncheon with Frank and Caterina Teldeschi and their sons Dan and John…. Welcoming hosts, they represented the most recent two generations of an Italian family that had been farming their part of Dry Creek Valley since the early 1900's. The lunch included copious amounts of wine (some made by me, some by Frank) and extraordinarily delicious food cooked by Caterina. I can still remember the menu; stuffed zucchini, homemade pasta with meat sauce made from tomatoes that Catarina grew in the back yard from seeds she brought with her from Italy as a young bride, roast chicken from her chicken yard, and a pork roast with potatoes from a wild pig Frank had caught rooting around the vineyard. To finish the meal, perfect biscotti and delicate rolled anise flavored cookies.
I don't know whether it was the food, the wine, the people or the amicable mix of all the ingredients that created the magic, but at the end of that lunch, Frank and I had a handshake deal for 4 tons of grapes and as it turns out, a 36 plus year friendship with the family.
Over the years from that small beginning, the wine made from the Frank Teldeschi family grapes grew into one of Ravenswood's most successful and most awarded single vineyard designated wines.
Located in the heart of Dry Creek Valley on the Eastside bench land, Teldeschi Vineyard is in the best location of a valley that might be one of the best spots for growing Zinfandel in the world. Of course, Frank Teldeschi had his favorite blocks of grapes on the ranch; one of them was a small somewhat mixed block planted in the cobbly Tuscan Red Hill Series soils that Frank claimed was the oldest block on the ranch - that would mean it was planted sometime around 1900. "Frank's Block" is low production – around a ton and a half per acre – and includes Carignane and Alicante Bouchet in the mix.
When I started Once & Future, it seemed right to honor Frank and my long friendship with the Teldeschi family by making this favored old vineyard block into a stand-alone wine.
2020 Teldeschi "Frank's Block" Vineyard Zinfandel Dry Creek
94 Points - Vinous, Antonio Galloni | Review Date - January 2022
"The 2020 Zinfandel Teldeschi Vineyard Frank's Block is a dark, powerful wine that captures the essence of Dry Creek in its exuberant personality. Black cherry, spice and leather, are all kicked up in this boisterous, flavorful wine. Inky dark fruit, chocolate, spice and licorice fill out the flavors nicely in this opulent, brooding wine. There's terrific depth and density here."
116-year-old vines, 8x8 Head Pruned, Picked 8/24/2020, pH 3.57, TA 6.3 g/L, 257 cases bottled November 2021.
2019 Teldeschi "Frank's Block" Vineyard Zinfandel Dry Creek
95 Points - Vinous, Antonio Galloni | Review Date - January 2021
Joel's Tasting Notes - The 2019 Teldeschi Zinfandel has a lovely deep color. The nose is a perfumed mix of black cherries, citrus zest, vanilla and exotic spice. The mouth feel is round and silky smooth. The finish is fresh, bright, fruitful, balanced and persistent. Delicious now, this will provide drinking pleasure for many more years.
115-year-old vines, 8x8 head pruned, picked 9/13/2019, 15% Alcohol, pH 3.45, TA 6.5 g/L, 428 cases bottled in November 2020.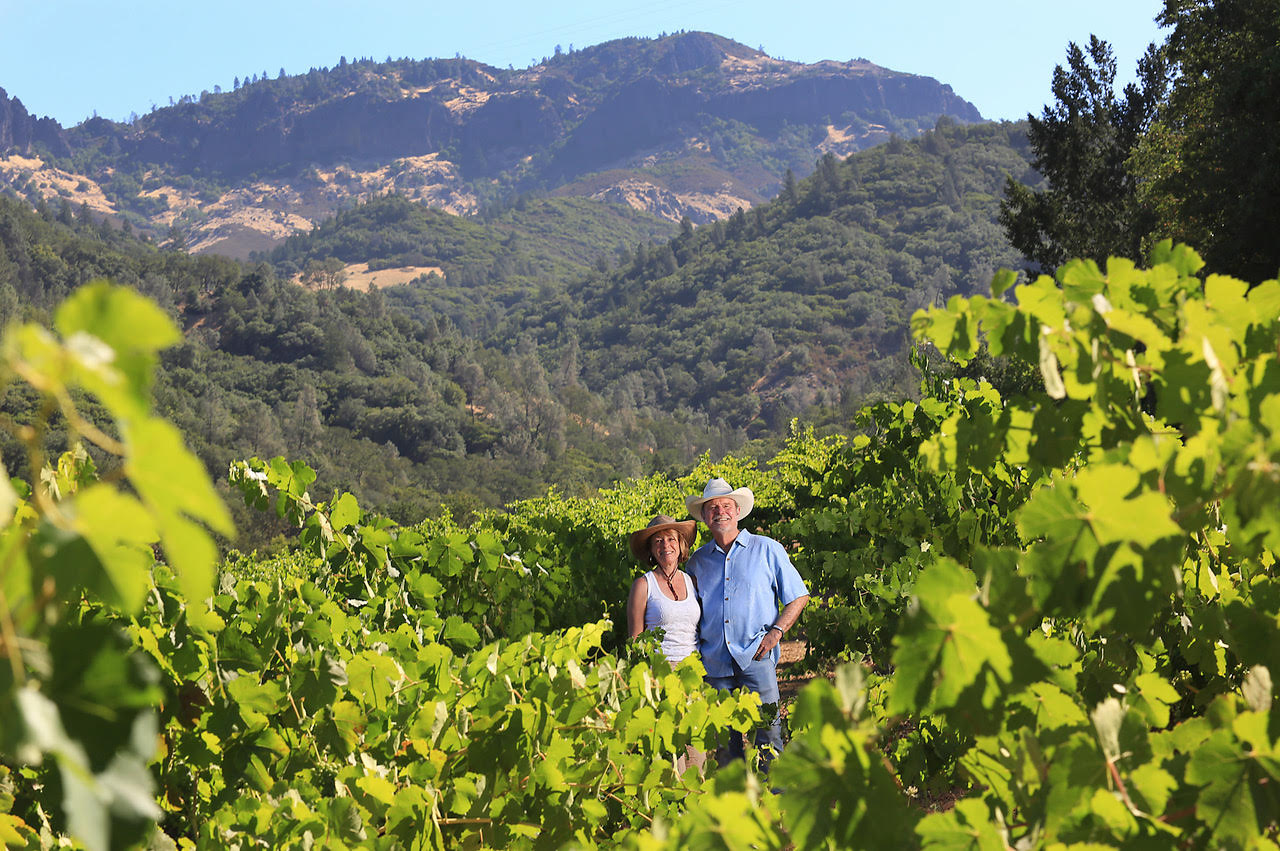 Palisades Vineyard, Napa Valley, Petite Sirah
There's a good reason that, until the 1960s, Petite Sirah was the most widely planted grape variety in Napa Valley. As is shown by the few remaining examples, grown in the right places it does very well there, making lovely, evocative wine even darker and spicier than Zinfandel, that other "California grape" from Europe. If Napa had only had the guts to stick with Petite through the renaissance that transformed California wine, it would have been a more distinctive and interesting choice (not to mention better value) upon which to hang one's regional hat than today's dictatorial monarch, Cabernet Sauvignon.
The best evidence is tucked into a narrow riparian canyon just east of the town of Calistoga, at the foot of the magnificent Palisades cliffs. This is Petite Sirah heaven: The cobbly loam soil of the alluvial fan is perfect for the variety. Hot summers, cool westerly morning breezes, extended sunlight and adequate winter rainfall bless the fruit with exceptional concentration and depth. Viticulture here dates back to 1878, when James Horn, a settler from Scotland, first planted grapes; in 1908, Domenico and Gilda Barberis, recent arrivals from Italy, planted more vines along Horn's Creek. Seven years later, they established "Bonded Winery Number 118" on the site.
Sadly, despite a capacity of more than 20,000 gallons, the winery didn't survive Prohibition, closing down in 1932. The vineyard, however, survived. Continuing to farm it until 1992, Domenico and Gilda's son Frank planted Petite on St. George rootstock in 1968 and again in the mid-70s. In the 90s the property was bought by Anne Carver and Denis Sutro who farmed the property, preserved the Petite Sirah and, as importantly, preserved the beautiful character of the Palisades by putting the 500 acres directly below the massif into a land trust. In 2015 Felicia Woytak and her husband Steven Rasmussen, who thankfully had the soul and character (not unlike petite itself) to ignore the prevailing commercial formula, choosing to respect and preserve the site's heritage. Committed to organic horticulture, they've retained Jim Munk to manage the place's traditional dry farming and head-trained viticulture.
The Barberis would no doubt be pleased; I am overjoyed.
2019 Palisades Vineyard Petite Sirah Napa Valley
93 Points - Vinous, Antonio Galloni | Review Date - January 2021
Joel's Tasting Notes - The 2019 Palisades is dark, almost black with a youthful purple edge. Blackberry, spice, violet floral notes and hints of black Tellicherry pepper are pervasive in the aroma of this wine. This is a big, rich, sumptuous wine with mouth filling intensity, yet it is harmonious and all of one piece. The finish is long, flavorful and satisfying with ample, but not jarring tannins. This is a lovely wine that will live and grow in sophistication for many years.
46-year-old vines, 8x8 head pruned, Picked 9/24/2019, Alcohol 14.6%, pH 3.5, TA 6.5 g/L, 252 cases bottles in November 2020.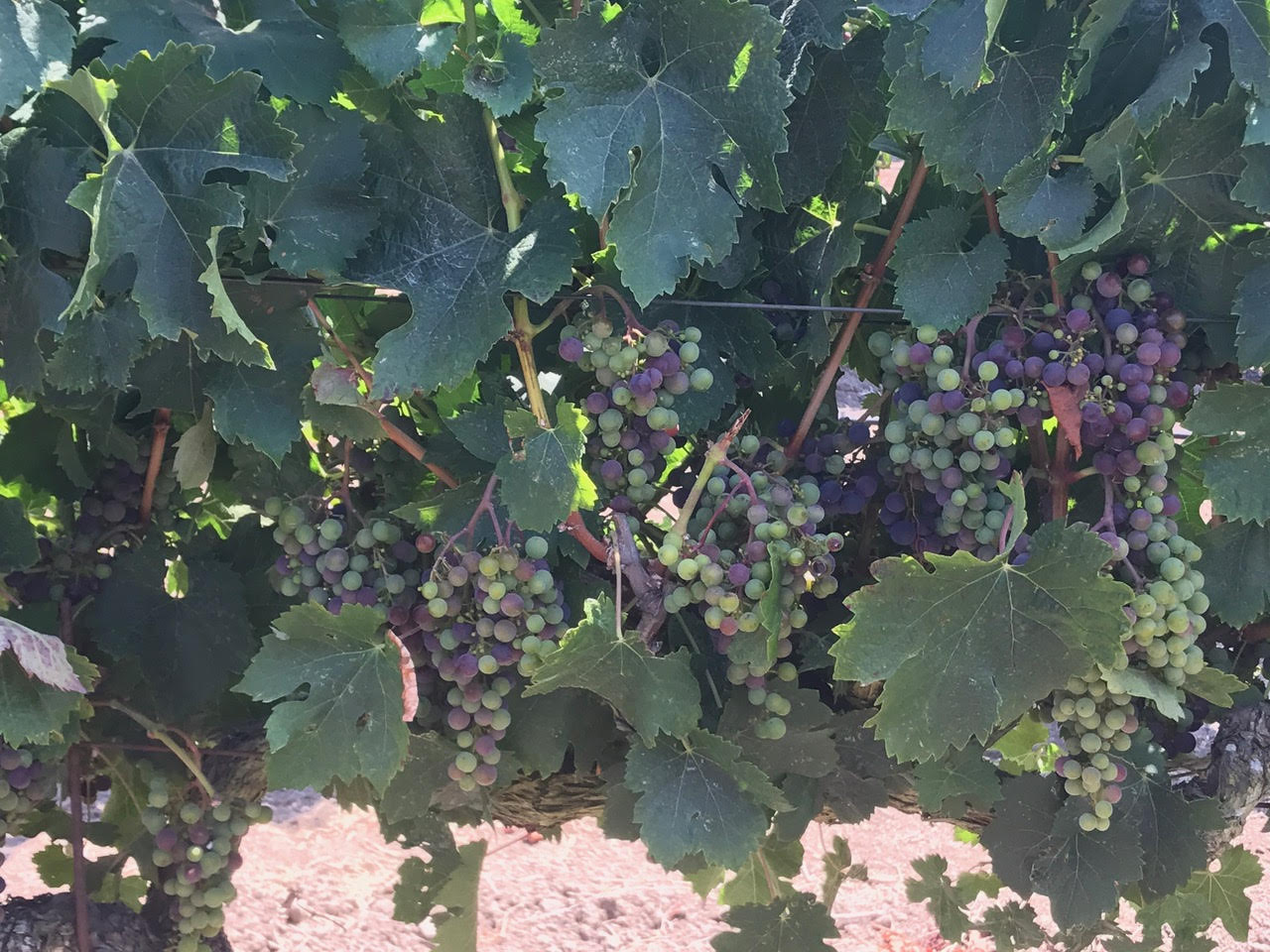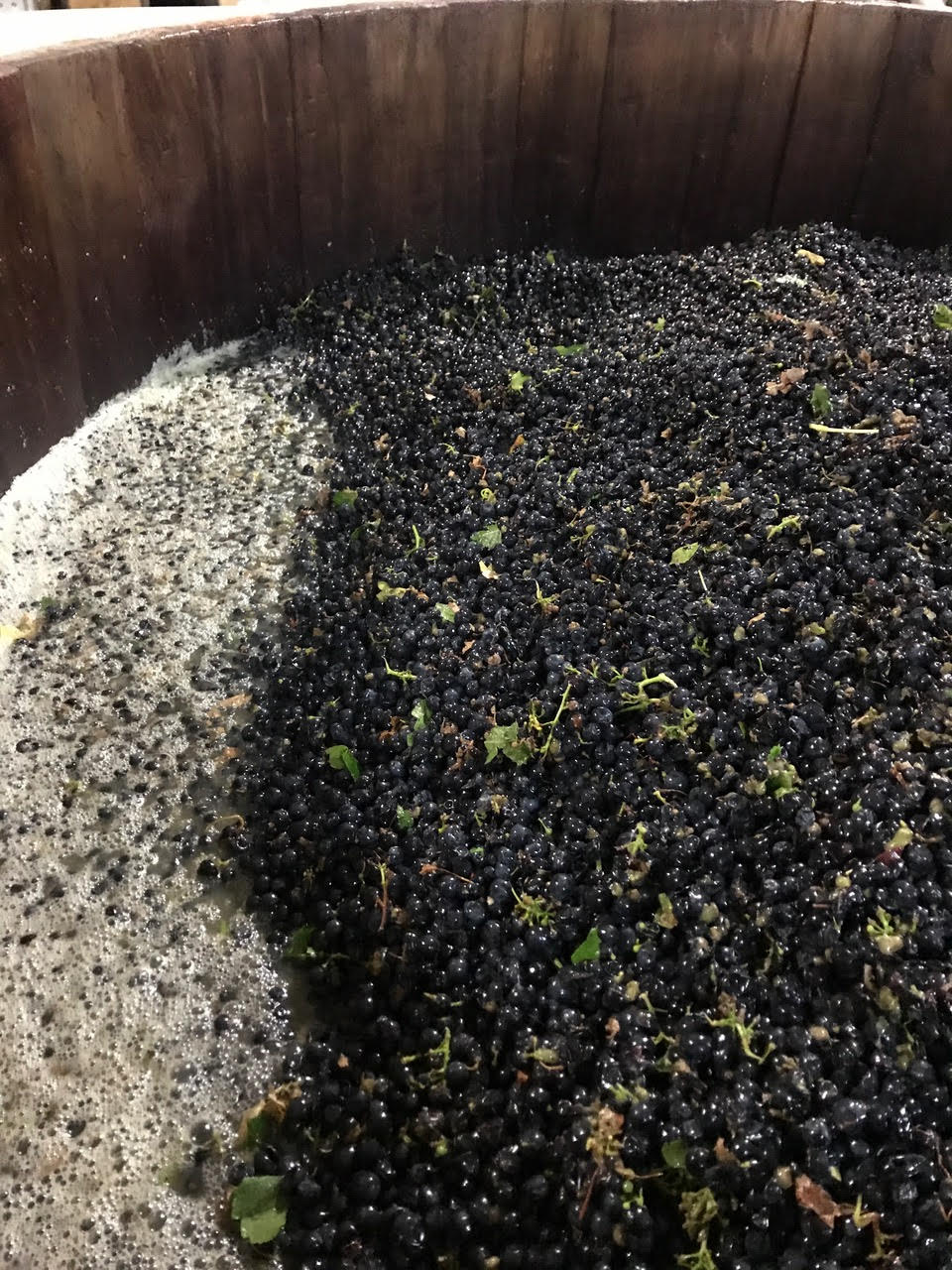 Sangiacomo Vineyard
In 1989, I made my first Sangiacomo Merlot at Ravenswood. I learned of this vineyard from Dave Ramey, who had encouraged the Sangiacomo family to plant it for his use at Matanzas Creek. I continued to make Merlot from Sangiacomo Vineyard until the early 2000s. Ultimately, Constellation decided that Ravenswood's focus should be on Zinfandel, not Merlot. At about the same time, Matanzas Creek discontinued its purchase of the Sangiacomo Merlot fruit.
I had assumed that the Sangiacomos had pulled all these grapes out and replaced them with Pinot Noir and Chardonnay, so I was happily surprised when my son, Morgan, told me he had been talking to Mike and Steve Sangiacomo, and they mentioned a section of Merlot still remained on the Kiser Ranch. I was very fond of the Merlots that Sangiacomo was making. Fortunately, the Sangiacomo family was gracious enough to sell me some of the Merlot block's remaining fruit for Once & Future.
This block, formerly 13-year-old Riesling vines, was budded to Merlot in 1987 and interplanted to reduce spacing in 1991. The soil is shallow gravel clay-loam, which is ideal for Merlot. Originally, the trellis was a bilateral cordon vertical shoot position set-up. Due to the timing of the Carneros winds, which are frequently coincident with flowering and fruit set, a great deal of shatter resulted in very low crop levels. In some years, this imparted a fairly strong jalapeño character to the grapes. To combat this, the Sangiacomos have added an additional fruiting cane to the system, which increases the crop, bringing it into balance with the canopy and providing more harmonious ripe flavors. The combination of soil, trellising, crop, and canopy management, along with the cool Carneros climate, produces some of the most delicious Merlot in California.
2020 Sangiacomo Vineyard Merlot Carneros
Joel's Tasting Notes - The 2020 Sangiacomo is a flavorful expression of Carneros cool-climate Merlot. Notes of cedar, sweet mulberries, dark cherries and hints of mint in the aromatics and flavor lead to a surprisingly full mouth feel and soft round finish considering the relatively low alcohol of this wine. If all merlots were more like this, they would be very popular indeed.
36-year-old vines, 12x5 Bilateral Cordon, Picked 9/15/2020, pH 3.48, TA 5.9 g/L, 227 cases bottled in November 2021.
2018 Sangiacomo Vineyard Merlot Carneros
93 Points - Vinous, Antonio Galloni | Review Date - January 2020
Joel's Tasting Notes - Aromatics of ripe plums and cassis with hints of cedar lead to a bright flavorful energetic finish in this lovely well-balanced cool climate Merlot.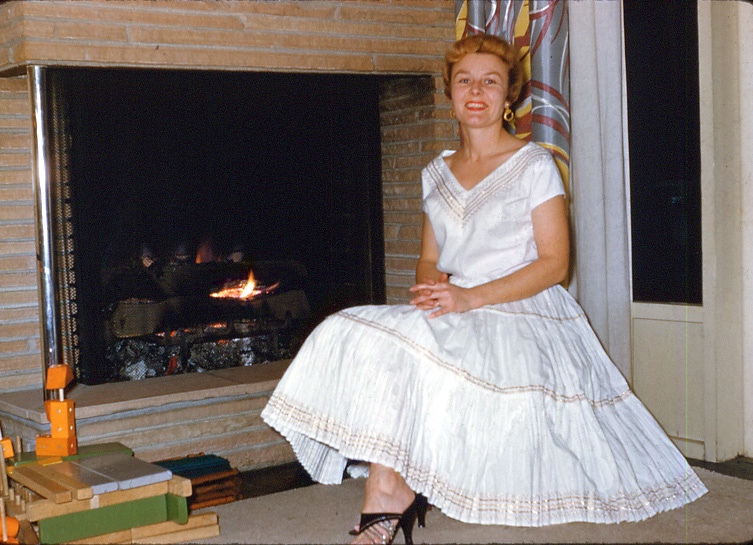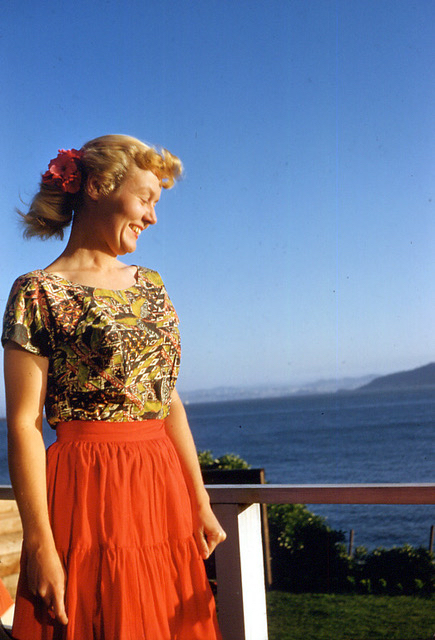 Bedrock Vineyard, Frances Cuvée Proprietary Red Blend
When I first thought about making wine, I imagined I would make a Bordeaux blend. I certainly had a deep history of tasting and drinking such wines. Lucky for me, Bordeaux was much less expensive in the early 1970s, and I had collector friends who enjoyed sharing their wines with me. I became attracted to the elegant aromatics, complex flavors, aging characteristics, flavors of terroir, and history of the chateaux that these wines displayed. Some of the Bordeaux I sampled at an early age came from my parents' cellar. Both of my parents were enamored with wines of the Gironde, but my mother, Frances, was particularly taken with them and was quite good at identifying chateau and vintage in blind tastings. For this reason, I honor my mother by naming this California proprietary red blend Frances Cuvée.
As it turned out, the first wines I made were not Bordeaux blends; they were mostly California field blends made from Zinfandel, Carignane, Petite Sirah, Alicante Bouschet, and other varieties. In a small irony, before Prohibition, these wines frequently were labeled "Bordeaux" or "Burgundy." They were the regional wines and grapes of California in much the same way the Bordeaux variety mix was for the Gironde. I had another reason not to make a Bordeaux blend in 1976 when I started Ravenswood: the grapes were not available to me. In fact, other than Cabernet Sauvignon, they were very rarely grown and if planted at all, did not have the multiple Bordeaux varieties in the same vineyard location. It wasn't until 1986 that I was able to make a proper proprietary red blend from Pickberry Vineyard on Sonoma Mountain. Those wines are still alive and pleasurable today.
As fate would have it, my family and I now own Bedrock Vineyard, which has 44 acres of some of the oldest heritage vines in Sonoma County. This part of the vineyard produces grapes for some of California's great heritage field blends. Much of the rest of the vineyard is planted to the Bordeaux varieties—Cabernet Sauvignon, Merlot, Cabernet Franc, and Petit Verdot. Since I co-ferment the grapes in my traditional California field blends, I thought it might be interesting to ferment a Bordeaux blend in that same fashion, picking all the grapes at the same time and fermenting them together. Frances Cuvée is the result. The wine is a very pretty representation of a French oak-aged California proprietary red blend. Though I doubt my mother would confuse it for one of the great Left Bank chateaux, I am quite sure she would enjoy it nonetheless.
The 2017 blend is 72% Cabernet Sauvignon, 14% Merlot, 7% Petite Verdot, and 7% Cabernet Franc.
2019 Bedrock Vineyard Frances Cuvée Proprietary Red Blend
Joel's Tasting Notes - The Frances Cuvée is a co-fermented Bordeaux blend from Bedrock Vineyard. Due to its intensity, structure and backward nature after bottling, the wine is intentionally held in bottle for an additional year before release. This wine has a savory intensity that is characteristic of Bordeaux varieties in these alluvial fan soils. Flavors of dark berries, vanilla, licorice and cocoa all play a part in the complex, perfumed aromatics derived from this Cabernet Sauvignon, Cabernet Franc, Merlot and Petit Verdot mélange. This wine will provide pleasurable drinking for many years.
32-year-old-vines, Cordon Trained, Picked 9/30/2019, pH 3.47, TA 7.0 g/L, 375 cases bottled in November, 2020.
2017 Bedrock Vineyard Frances Cuvée Proprietary Red Blend
Joel's Tasting Notes - Bright, perfumed blackberries cassis and cedar. Fresh clean structured black fruit, vanilla and spice finish. A formidable wine that will live for a long time.